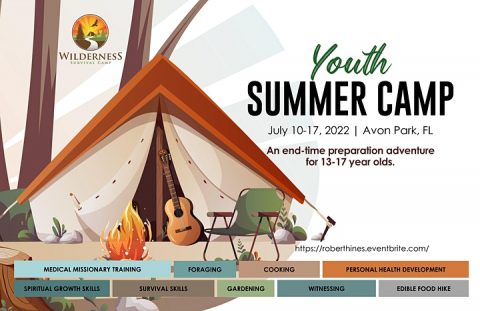 A youth end-time preparation summer camp adventure for 13-17 year olds.
About this event
This summer camp is for remnant minded young people who are aged 13-17 years. It will help young people understand the three phases of readiness: 1) move to the country, 2) living during a time when you cannot buy or sell, and 3) the flight into the wilderness. The camp will have these areas of training:
1. Spiritual Development
2. Witnessing
3. Personal Health Development
4. Medical Missionary Training
5. Gardening
6. Survival Skills
7. Cooking and Food Preservation
8. Edible Food Hike
9. Foraging
For more information or to register, visit our Eventbrite page.