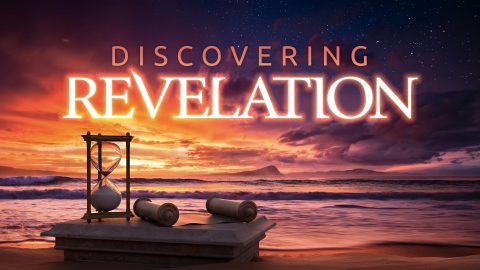 What is it?
Discovering Revelation is a Bible prophecy seminar where we look at the good news you can find in the book of Revelation.
The subject of each lesson is Bible prophecy, so the primary focus is the Bible. We will examine what the Bible says, and we're going to learn principles that help us understand prophecy.
You're going to discover that it's not scary–it's not mysterious–it actually makes really good sense once you have the tools you need to read it.
Each lesson is going to build on the lessons that came before it, so it is best to complete each lesson in order. It will be well worth your time to complete them all! 
Bible prophecy isn't doom and gloom - it's actually good news. It's the story of hope. It shows that God's not out to destroy us; He's actually trying to save us. 
In the book of Jeremiah (29:11), God says, "I know the plans I have for you, declares the LORD, plans for welfare and not for evil, to give you a future and a hope."
Where is it?
Every Sunday, Tuesday, Wednesday, Friday, and Saturday evening at 7 PM, from October 1 to 30. We are meeting in the chapel of the Avon Park Church of Seventh-day Adventists at 1410 W Avon Blvd. Come in the north entrance through the carport. The chapel is the first door on the left.
What topics are we going to cover?