Current Series: Life Sketches
September 1 – 22
Saturday, September 1 – "A New Beginning"
How does Jesus use Broadway musicals and a punk rocker to turn Pastor JP from drugs and suicide to a new life in Christ?
Saturday, September 8 – "The Calling"
Pastor JP shares his own journey towards full time ministry. How do you know if God is calling you?
Saturday, September 15 – "Hardship and Strength"
We have all had our share of difficulty. Pastor JP and
Ani share how the challenges they have faced have made them stronger!
Saturday, September 22 – "Better Things to Come"
God sometimes will ask us to do uncomfortable things but if we trust Him, we will see His mighty hand work on our behalf!
Upcoming Series: How to Follow Jesus
October 27 – November 10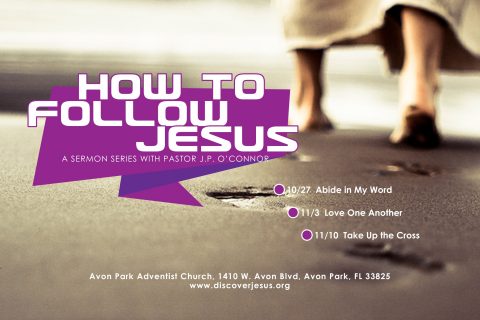 Saturday, October 27 – "Abide in My Word"
Saturday, November 3 – "Love One Another"
Saturday, November 10 – "Take Up the Cross"